We are experts, and we are innovators. 
Our mission? To simplify and streamline your marketing operations.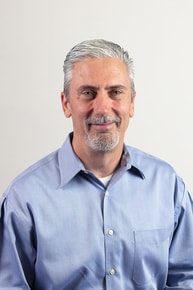 Bob Baldridge
President & Founder
My passion is to build a great service company and serve with the utmost integrity. We truly want to build solutions that improve the lives of those we have the privilege of serving. We want to build long-term relationships with our customers by providing excellent service and constantly innovating our solutions that keep us on the forefront of our industry.
The business was founded in 1994 with those ideas in mind. We started as a simple lettershop service and since then have continued to change the business as technology has changed our industry in so many ways since then. Over those 20+ years, we have added data services, variable data printing, color digital printing, web-to-print, and omni-channel marketing services, and will continue to grow and evolve the business in order to serve our customers as their needs change.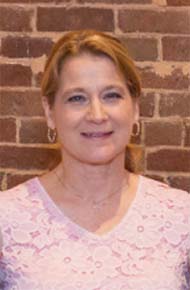 Debbie Spray
Vice President | Premedia & Marketing Technology
The transformation of separate design, data, and project management into agile and streamlined workflows for our customers is my passion. I lead a solutions team that has a unique blend of graphic design, technology, production, and project management. Our experience in creating progressive solutions through initiative and innovation has helped our clients grow and we're looking to do more!
After working many years in various operations roles on the marketing spectrum, I am forever fascinated by how media so rapidly evolve. The tools of our trade will be different tomorrow. Knowing that, my focus is on continually developing a skilled team and scalable solutions that result in  marketing success.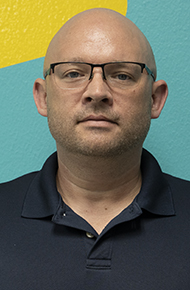 Todd McNett
Director of Infrastructure and Warehouse Operations
My drive comes from our ability to help our customers shine by creating solutions that enable them to work smarter. We utilize technology to create systems that make it easier for our customers to showcase their products and skills. As technology advances, so will marketing needs. With our team and experience, we are able to create systems that keep our customers ahead of the curve.
After nearly 20 years in the direct marketing industry, I have learned that customer service and quality are a requirement at every step. Whether it's web-to-print, direct mail, or digital marketing, we strive to instill those qualities into every solution.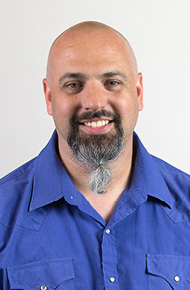 Joe Moody
Director of USPS Services & DP Operations
Every successful campaign starts with data and ends with data. Knowing how to maximize your data to get the best results is both a passion and an art form. The right information can help drive business decisions and measure attribution to the various marketing channels.
Even after 15 years of experience working with USPS® and in direct mail, I find it exciting to be a part of how mail campaigns have evolved in integrating digital content with traditional print. USPS continues to enhance the customer experience and make direct mail relevant with exciting new innovations using technology and data.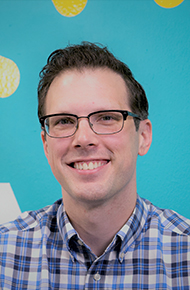 Steven Bukovich
Project Manager | Solutions Consultant
My passion is people. Particularly, helping people solve problems. I love what I do because I have the opportunity to do this every day. At Varispark, it's all about the solution. My goal is to design and offer the most comprehensive and valuable solution, tailor-fit to each customer situation, and to do this with the highest level of integrity and in a way that truly helps our customers.
After spending over 7 years in the paper and printing industry, I am fascinated with the development of print-based marketing and how it fits in the whole marketing mix. In order to generate the most effective results within the modern marketing landscape, a multi-channel approach is what is needed, and that's what we help people with at Varispark!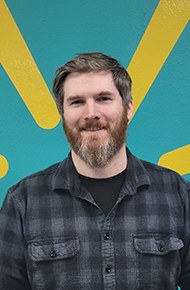 Drew Delaney
Director of Production
Having elite operations begins and ends with Production and having the right individuals in the right seats. I lead a production team of dedicated employees that face each task in front of them with great integrity and a passion that is unrivaled in the print industry today. My team moves mountains to ensure that orders are both efficiently completed and successfully accurate, in addition to treating our customers' needs with care and consideration.
With over 15 Years of experience in all facets of printing from onboarding to packaging and shipping, I am still amazed at what can be accomplished in this industry with ever-growing technology. My focus at Varispark is to help provide consumers with exactly what they need for any capacity. Using top-of-the-line technology and the best team of knowledgeable employees that can be put together, we can accomplish anything you put your mind to.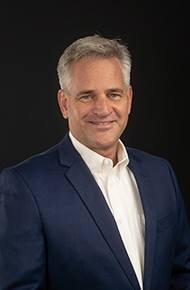 Mark Shorman
Director of Client Relationships
I am enthusiastic about mutually beneficial relationships!  In both personal relationships and business relationships, people want to make authentic connections.   These connections can enrich lives, helps achieve a goal, or create value.
These mutually beneficial relationships require a different thought process than selling.  Instead of thinking about what you can get from a business partner, think about what you can give to provide value. Think about this as an investment of your time.  Whether it's consulting, connecting them with someone they can collaborate with, or giving them a business opportunity, approach every connection by thinking about how you can help them.
These kinds of relationships and business partnerships have a way of lasting for years.  In addition, they add a level of fulfillment not found in selling.